About our Company: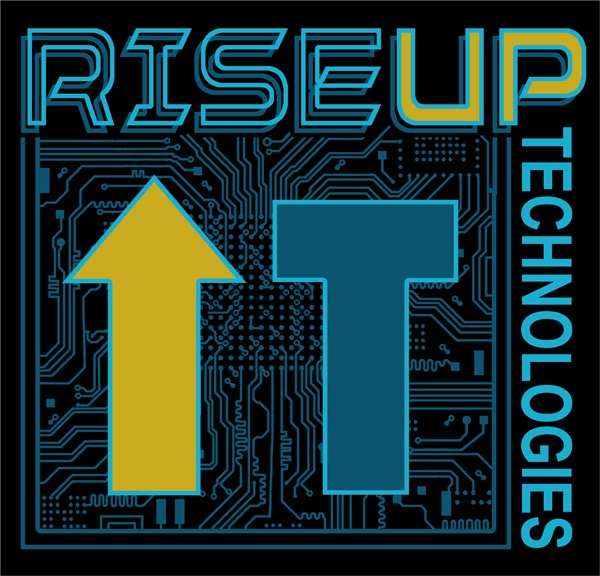 RiseUp Technologies is an IT Services company dedicated to helping small and medium sized businesses and studios scale their operations and increase their competitive advantage.  Technology should empower your business.  RiseUp Technologies focuses on businesses who traditionally are challenged to choose between their day-to-day operations and expanding for growth.  RiseUp makes those decisions easy, helping those companies to create networks, infrastructure, and workflows that bridge the gap to increase efficiency and productivity, without adding full time employees to the bottom line. RiseUp Technologies' core mission is to help small and medium sized businesses leverage the power of managed services and the latest technologies so that they can compete in a much larger market, without having to make massive capital investments in infrastructure or operational investments in expertise.
About our Founder: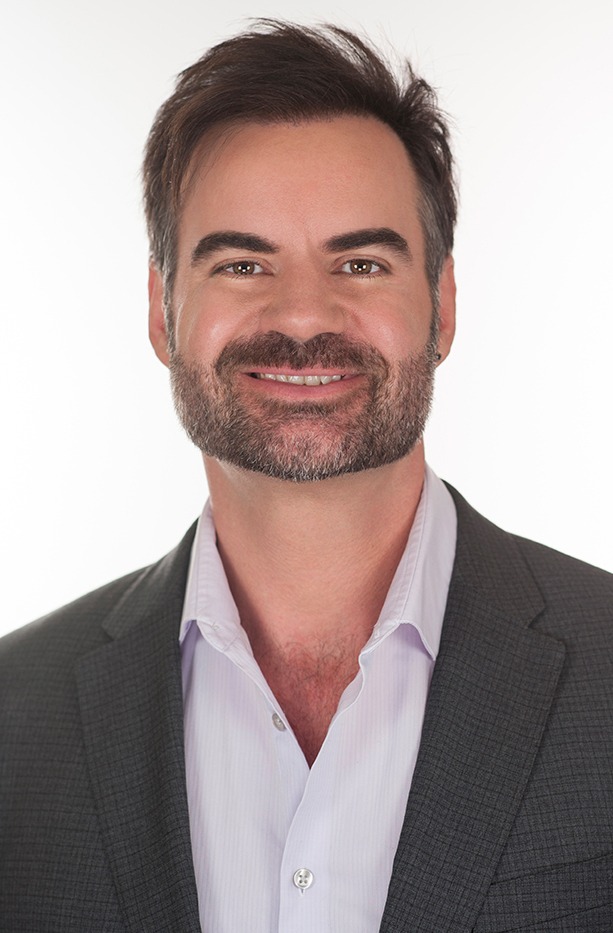 Dave Krause
Growing up in Chicago, Dave became enamored with technology at an early age by hijacking his dad's early 1980's 300 Baud modem and tooling with the family's first IBM PC for hours on end.  Dave later scripted his first program on an iconic 1986 Timex Sinclair 2068, learning code entirely from a magazine.  Dave's exploration of technology eventually landed him in Computer Animation and he was one of the first Honors Cum Laude Graduates to complete that curriculum from Columbia College in 1999.
Leaving Chicago and settling into Los Angeles, Dave began a blistering career devoting long hours in the emerging VFX industry, contributing to box office hits such as:  "X-Men", "The Lord of the Rings: The Fellowship of the Ring", "How the Grinch Stole Christmas", and "Star Trek: Nemesis".
Dave's enthusiasm and expertise landed him key positions across Hollywood working at tentpole studios, including: Paramount Pictures, Warner Bros Animation, Digital Domain, and Comedy Central.  The need to be nimble and adapt led Dave to become an expert in several "bleeding-edge" technologies, integrating many of them along side enterprise class solutions. Dave applied his full focus to Production Technology, going on to design and build critical infrastructure within some of the most demanding budgets and time constraints in the industry.  Dave went on to head up technology on such acclaimed animated hits as:  "The SpongeBob SquarePants Movie", Paramount's first CG feature "Barnyard", as well as the aware winning "South Park" television series.
Dave joined an IT Systems Integrator in 2008, whose many clients ranged from SMB to Fortune 500 corporations across multiple business sectors.  In this role, Dave learned that meeting corporate IT needs required mastering a wider range of technology offerings and having the skillset to apply them appropriately to diverse business workflows.  After receiving an extensive battery of HPC certifications directly from leading manufacturers including Dell, EMC, Apple, and HP, Dave merged his diverse skillsets by creatively applying new technologies and workflows to large corporations across the US.  Dave played a significant role in the company's explosive growth and expansion into emerging markets.

Dave was later recruited back to VFX and leveraged his knowledge of scalable enterprise architecture to attack the new challenges facing the industry.  In a key role as Global VP of Technology for Deluxe (the largest post-production house worldwide), Dave built and managed cutting-edge technology platforms and implemented a 24/7 follow-the-sun staffing model across multiple countries. He also raised a cohesive team and infrastructure that was up to supporting the emerging 3D stereoscopic challenges of such mega hits as: "Thor: The Dark World", "Captain America: The Winter Soldier", "Star Trek: Into Darkness", "Godzilla", "Pacific Rim", and "Iron Man 3".
In 2014, Dave co-founded an Los Angeles based IT consulting practice and leveraged his technical background to grow the company's technology infrastructure and service offerings substantially.  Integrating new engineering teams and scaling the design processes, Dave led the multiple high profile projects helping clients expand their IT infrastructure dramatically while providing a secure and stable environment with nearly 100% systems uptime.
Dave decided to take a more direct role in providing the solutions and customer experience that growing companies want from an IT partner and in 2018 formed a next-gen Technology Services provider whose focus is to Rise Up above the traditional transactional-based IT companies who merely provide ineffective one-size-fits-all solutions mixed with antiquated 'sales before service' doctrine.  RiseUp Technologies delivers a Relationship-Based Customer Service approach to IT services while leveraging a keen understanding of industry trends, emerging technologies, and cost-effective solutions to match our client's unique business requirements with the right solutions.
Leader, teambuilder, and an accomplished engineer – Dave's career spans over 20 years of diverse experience across multiple Entertainment, SMB, and Fortune 500 technology environments.  Now at the helm of RiseUp Technologies, Dave remains an 'engineer at heart' and exhibits an absolute passion for helping others.  By helping businesses overcome their unique IT challenges, Dave embodies the philosophy at the core of RiseUp's founding:  "Elevating Expectations through Technology".
Dave's professional credits can be found here: